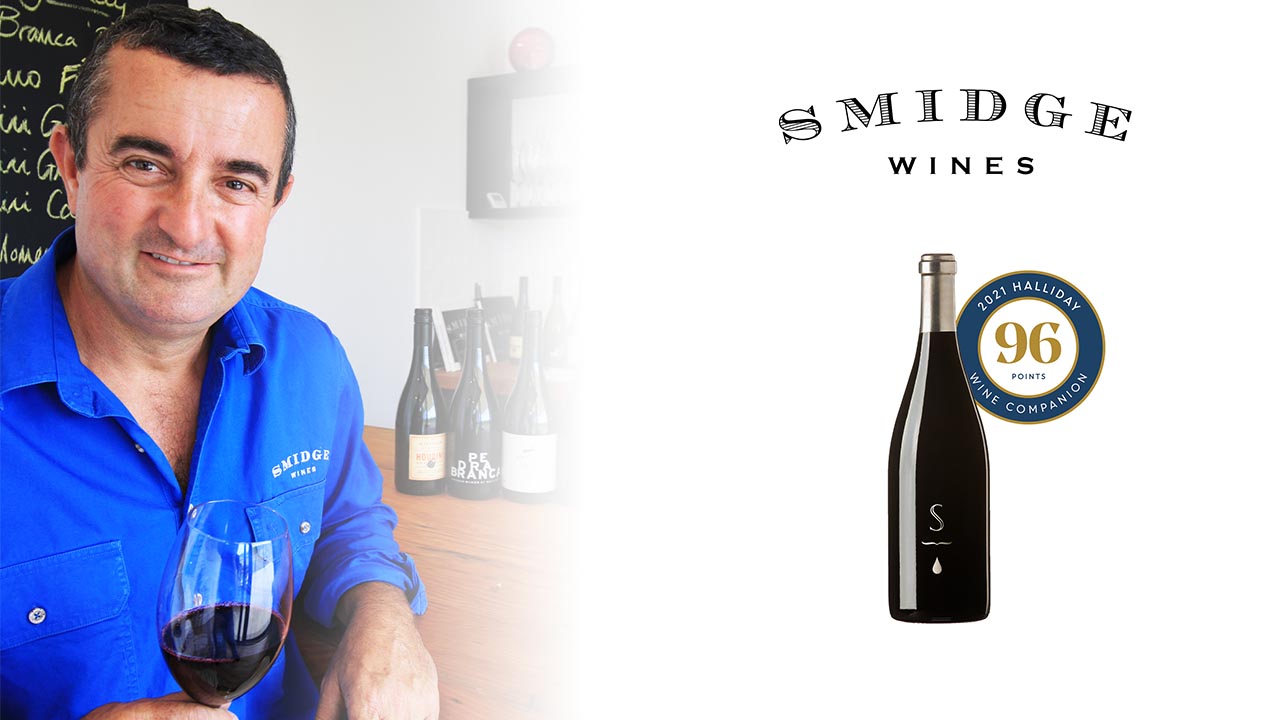 S - The Pinnacle of Shiraz
The 'S' is the marquee label of Smidge Wines and the pinnacle of Shiraz from the Barossa Valley.
Its limited release means it's highly prized by wine lovers from all over the world and sells out quickly.
The 'S' is a selection of the best Barossa Valley Shiraz barrels determined during the classification trials of a particular vintage. Barossa Valley Shiraz is matured in French oak and those selected are matured for two years at the Smidge winery in the McLaren Vale, before being blended.
Chief winemaker and owner of Smidge Matt Wenk says, "This is an exclusive, beautiful wine. I select only the very best barrels, so the 'S' can only be produced in small quantities."
The story of the 'S' began in 2005 at the same time that Matt started to think about Magic Dirt – another exclusive label in the Smidge range that showcases the best attributes of soil and growing practices in different subregions of the Barossa Valley. It needs to be noted that the 'S' represents the best barrels of Shiraz, whereas the Magic Dirt range consists of the single barrels that truly reflect the single sites that they are from. It is a true reflection of the French concept of "terroir" and definitely not a case of "robbing Peter to pay Paul".
"Sometimes," says Matt, "I'd taste wine from a subregion that just didn't deliver the characteristics that would be faithful to the concept of terroir. But wow, it was a good wine."
Matt quickly realised he could extend the range of Smidge Wines.
"Every winery needs a top-of-the-tree, high-calibre wine," he says, "So these barrels were earmarked for this and we began bottling the 'S' in 2005."
The first release was nominated for the George Mackay Trophy for Australia's best exported wine. Since then, the 'S' has consistently received 94 points or more from James Halliday's prestigious Australian Wine Companion.
Matt says classification of the barrels is critical in the success of all Smidge wines, and especially for the 'S'. "When you press each fermenter" says Matt, "you experience a level of quality that is a combination of flavour and structure and start sorting the pieces of the puzzle of where each parcel might end up.
"In the end, the wine in each barrel will mature slightly differently. Some integrate better and pick up the nuances of the oak, and over time they become more complex, with richness and structure.
Every bottle of S is four years in the making – two in the barrel and two in the bottle – delivering the 'S' harmony in a glass.