Corporate Wine Tasting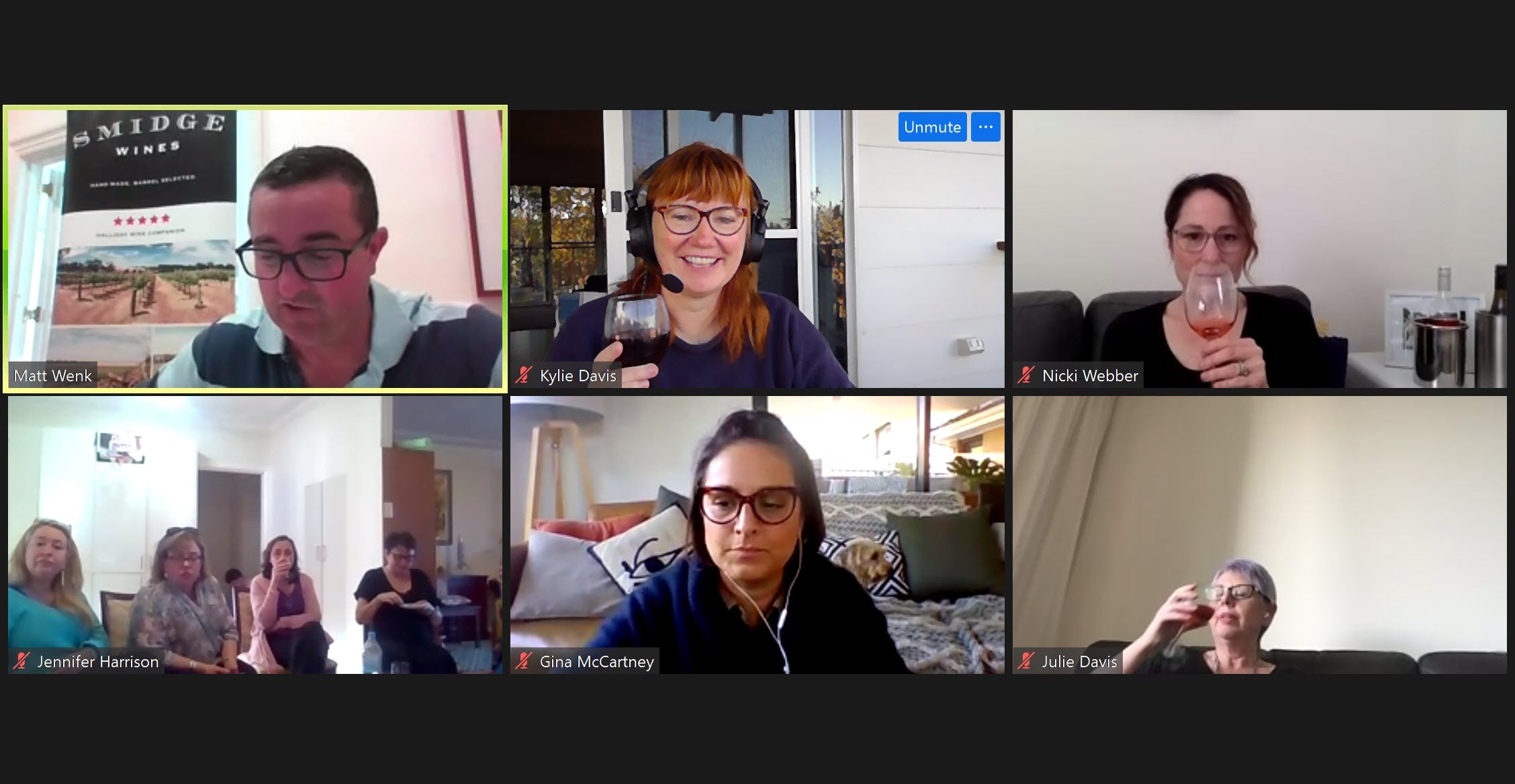 If you're looking for a fun new way to connect with your team during lockdowns we've devised the perfect alternative to taking them to the pub. Host a Virtual Wine Tasting Masterclass and you can raise a glass with your coworkers across the country.
Our one-hour session with acclaimed winemaker Matt Wenk will turn your team into wine connoisseurs. We'll send each of your team members three exclusive Smidge Wines and create a tasting session based on your preferences and budget.
Our Virtual Masterclasses work well on Thursday or Friday nights, or weekend afternoons and are subject to availability and a minimum of six participants.
How it works:
Prices start at $99 per head including delivery and include three full-sized bottles of wine. A wine to taste, a wine to guess, and a last bottle of wine as a gift to drink later. We guarantee all wines are exclusive to Smidge Wines and are not available via major wine retailers.
Let us know your preferences - red, white, bubbles, rose or a mix? Our acclaimed winemaker Matt Wenk, will recommend the perfect selection.
Book your date. We recommend a minimum of two weeks notice so we can ensure everyone in your team receives their wine.
Provide us with a list of the mailing addresses of your team members in an Excel or CSV format file. (Please note no PO boxes. We take data privacy seriously at Smidge and will not share this information).
We'll invoice you for the wine!
Wine will be sent directly to each of your team members direct from our Cellar.
We will provide you with the Zoom link to send out to your team members closer to the date or can use one that you provide.
At the allotted time, Matt will set up the Zoom meeting and see you all online for the Masterclass. It usually takes about an hour or so - but you're welcome to stay on the call for as long as you like.
Book your corporate Winetasting Masterclass by filling out this form: