---

A Message From Matt Wenk
30 + years ago as a new winemaker in the Adelaide Hills I had a vision to create wines that I both enjoyed making (& tasting), that Australia does well and that can truly celebrate the vintage and vineyards from which they come.
Much has happened in the industry since those early days with a collection of buzz words to match. I've been witness to highs and lows, what's hot and what not, and despite it all my goal remains simple and unchanged.
---
Matt Wenk Founder & Winemaker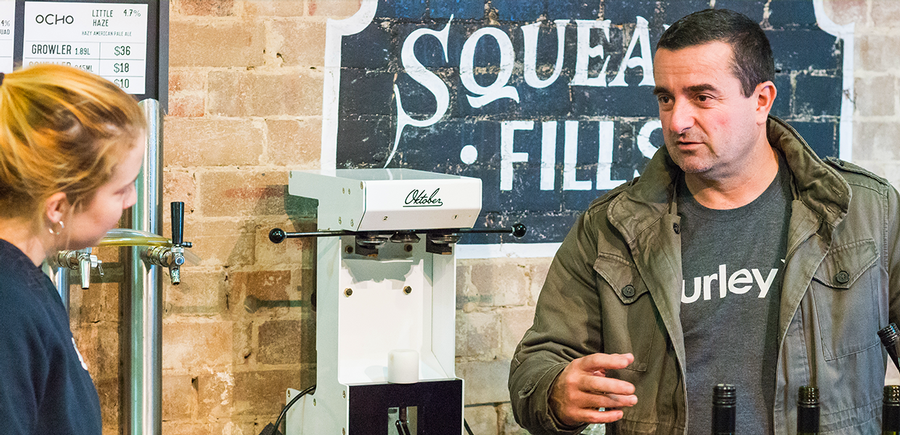 Smidge Wines is more than just a what's in the bottle. It's a story of a wine nerd, going all in, throwing the safety of global recognition and a regular pay day out the window to create his vision for what he feels a true first generation winery should be today. From day one, Matt's goal has been true to his signature style that starts well before the first berry is picked, and long after the wine is bottled.
A fact that is largely unknown Matt remains the only winemaker in the world to have wines of his making in internationally acclaimed Wine Spectator top 100 for 10 consecutive years. Despite the accolade, he has turned his back on corporate fame and recognition to invest his heart and soul into his own vision of making remarkable and outstanding wines that can celebrate the nuance of site and vintage.
For those fortunate enough to spend time with Matt chatting about wine will quickly realise his depth of experience and knowledge combined with a with a genuine enthusiasm to share that is unmistakable.
He might tell you it was his childhood watching and helping his Spanish grandmother in the kitchen that ignited his love of flavour and balance. No doubt she would be proud watching him build on these memories' winemaking in France, California, and the Hunter Valley – at each stage building experience before being awarded a scholarship to the prestigious Len Evans Tutorial.
While his achievements around the world making remarkable and outstanding wines is exceptional and on which many others may rest Matt tends to dismiss the accolades and attention with his personal philosophy that 'you're only as good as your last wine'.
With this level of respect for his craft, you can taste the experience, care and passion in Matt's wines – it is unmistakable.