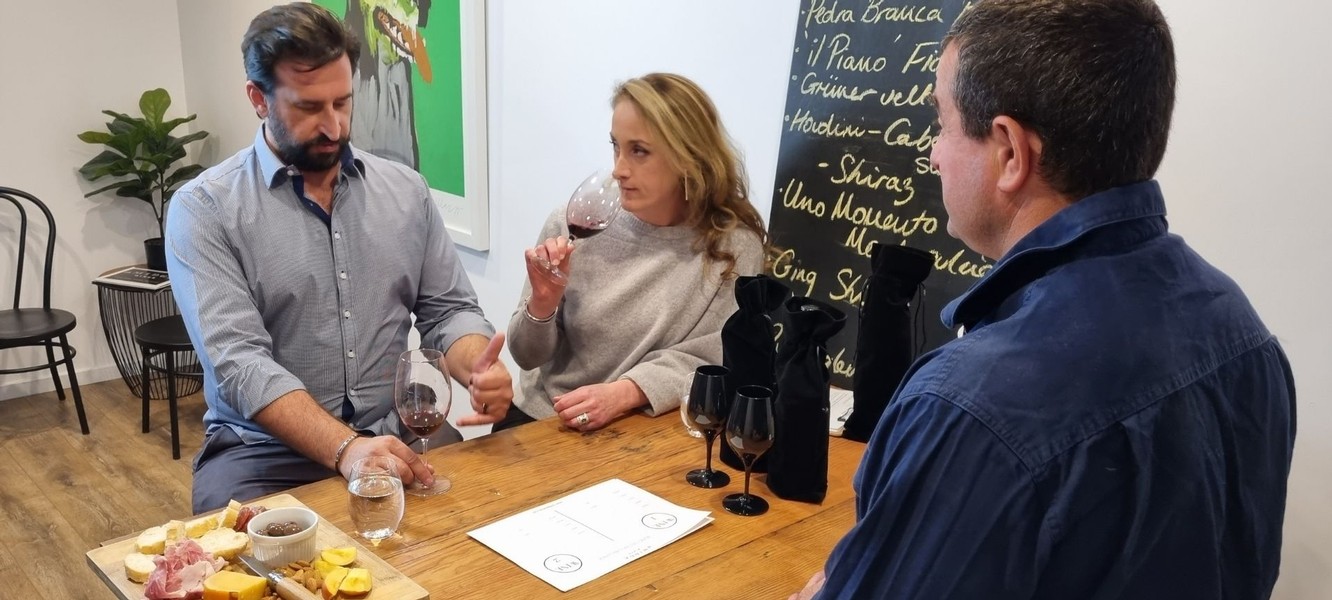 Smidge Wines Tasting Experiences
Smidge Wines has a variety of experiences to choose from depending on your time available, and what you enjoy most . Don't miss the oppportunity to find out more directly from our Winemaker and founder Matt Wenk and how he crafts his signature wine. To view our corporate experiences please click here.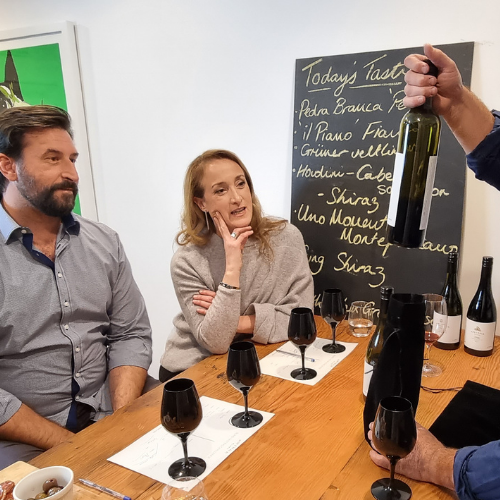 Blind Tasting Experience
Tasting out of black glasses you'll be down a sense and rely only on your nose and palate to determine vintage, variety, region and label. Bookings are essential, with a maximum group size of 4.
Each challenger will be given two wines, in two glasses as you are guided through the nose and palate before revealing the final wine!
Bookings are essential $35pp, max group size 4
Barrel Tastings
Get unparalleled access to one of Australia's most awarded winemakers in this behind-the-scenes exclusive wine tasting experience.
Taste from the barrel at different stages and vintages to get a better understanding of the maturation and blending processes to understand the impact of terroir, weather and winemaking decisions. Each experience is unique and customised to your personal wine preferences & experience.
$190 per person, minimum 2 person booking.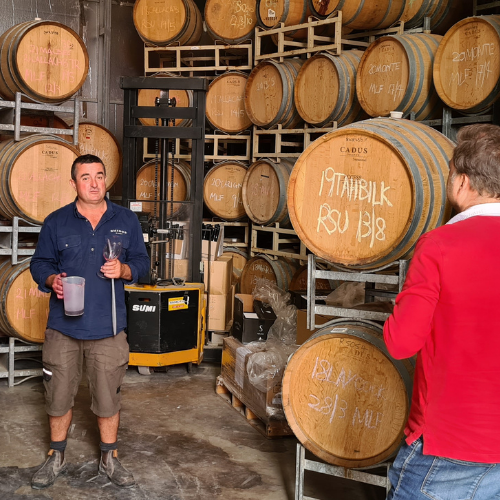 Private Masterclass
Enjoy an exclusive masterclass hosted by winemaker Matt Wenk nestled amongst french oak barrels. Over 4 brackets, guests are taken on a journey of Smidge wines as Matt breaks down the profile and palate of each wine, describing the impact of the vintage, how it was matured and reasons behind his selection of yeast, skin contact and fermentation.
If we don't have what you're looking for contactus@smidgewines.com and we can create an experience just for you.