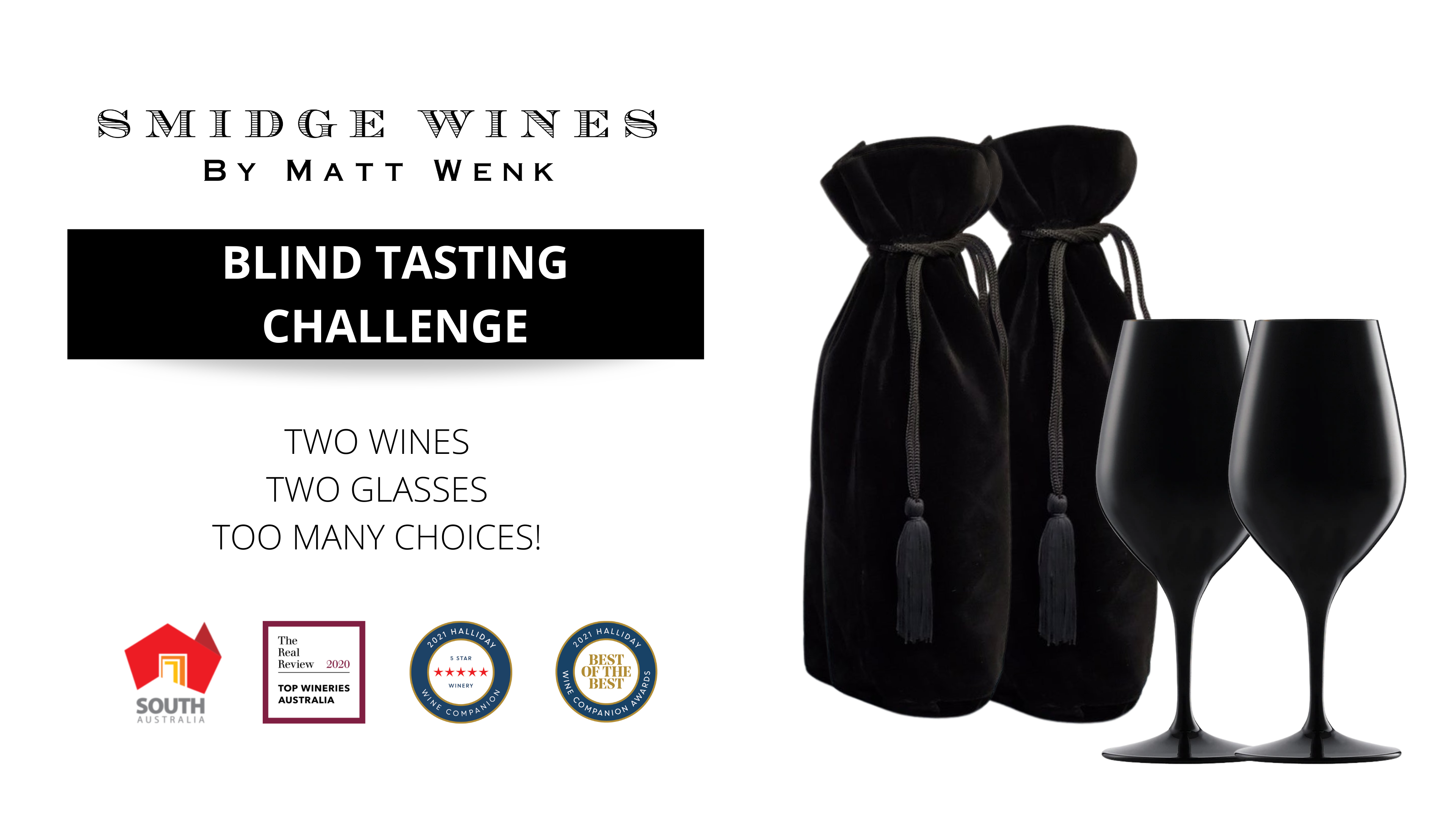 Love a Challenge?
We do too! Be amongst the first to join in for some fun at our cellar door and try our Blind Tasting Challenge. Tasting out of black glasses you'll be down a sense and rely only on your nose and palate to determine vintage, variety, region and label. Bookings are essential, with a maximum group size of 4.
Each challenger will be given two wines, in two glasses and be given a maximum of 10 minutes to enter their answers (often your first guess is your best!).
Bookings are charged at $25 PP at the cellar door at the time of tasting.
Some Comments So far!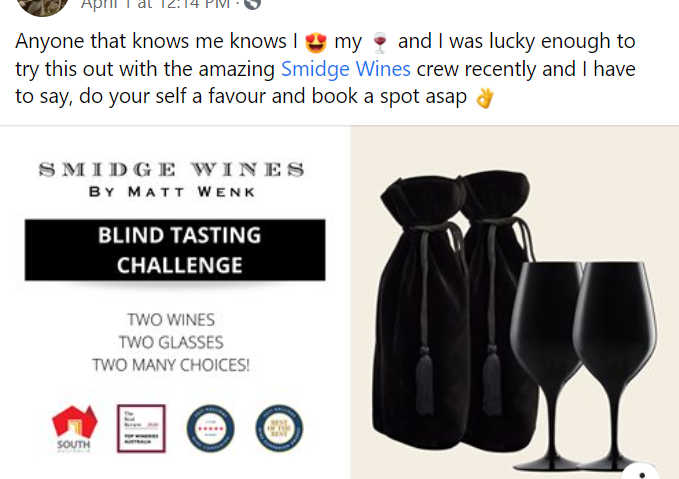 Can't find what you are looking for? Contact us at cellardoor@smidgewines.com and we'll help out.