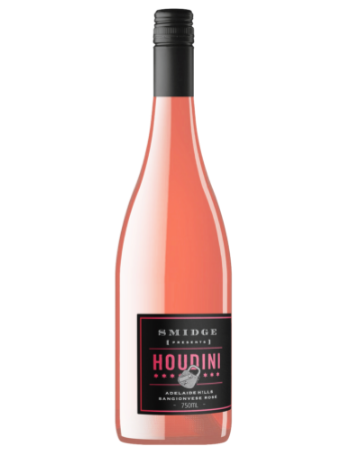 Houdini Adelaide Hills Sangiovese Rosé 2022
This is the first Sangiovese Rosé from Smidge and comes from a beautiful little vineyard in the Adelaide Hills. Like all italian varieties, Sangiovese holds its acidity well and which inturn gives a lovely freshness that works well with this dry style.
In the glass there is a healthy copper or 'man salmon colour', there are aromas of lifted rose petals, pomegranates and subtle strawberries. On the palatd there are lovely fine fresh fruit characters and minerality and good acidity and freshness. Great for summer and drinking by itself, or with delicious antipasto, fine seafood, or jsut pair it with what ever you like - there are no rules!
Check out Matt's Tasting Note here!