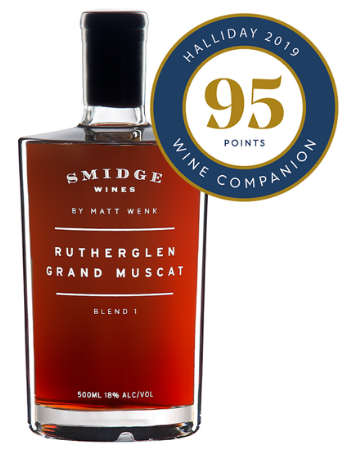 Rutherglen Grand Muscat – Blend 1
Rutherglen is the epicentre of fortified wines in Australia and this is a testimony to the craft of great muscat making. As a grand muscat, the Smidge Wines Rutherglen Grand Muscat is aged between 15 and 20 years old with most mellowing for 18 years. We blend up just 500 - 600 bottles a year so each is special and it's rich, silky and delicious.
James Halliday reviewed it as a gold 95 points, stating; "The addition of a small amount of fresh material with each release has had all the right consequences. Very complex, plum pudding, burnt toffee and spice flavours, then cleansing rancio on the finish."
Perfect with Christmas cake, pudding or a selection of cheeses and dried fruit.