12 August 2020 | Matt Wenk
Corporate Team Tastings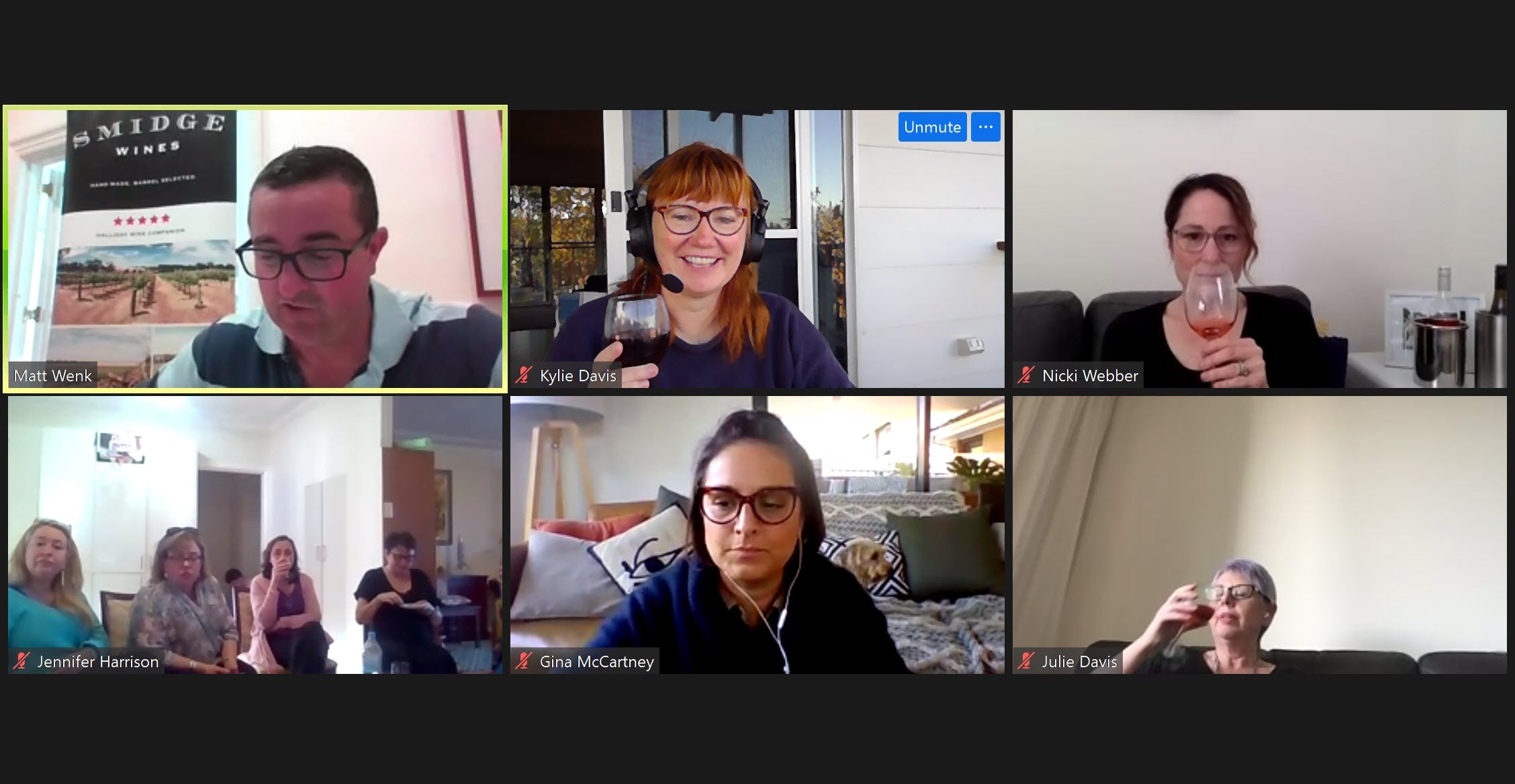 If you're looking for a fun new way to connect with your team during lockdowns we've devised the perfect alternative to taking them to the pub. Host a Virtual Wine Tasting Masterclass and you can raise a glass with your coworkers across the country.
Our one-hour session with acclaimed winemaker Matt Wenk will turn your team into wine connoisseurs. We'll send each of your team members three exclusive Smidge Wines and create a tasting session based on your preferences and budget.
Our Virtual Masterclasses work well on Thursday or Friday nights, or weekend afternoons and are subject to availability and a minimum of six participants.
Visit this link for more details on how you can book your Corporate Winetasting Masterclass.