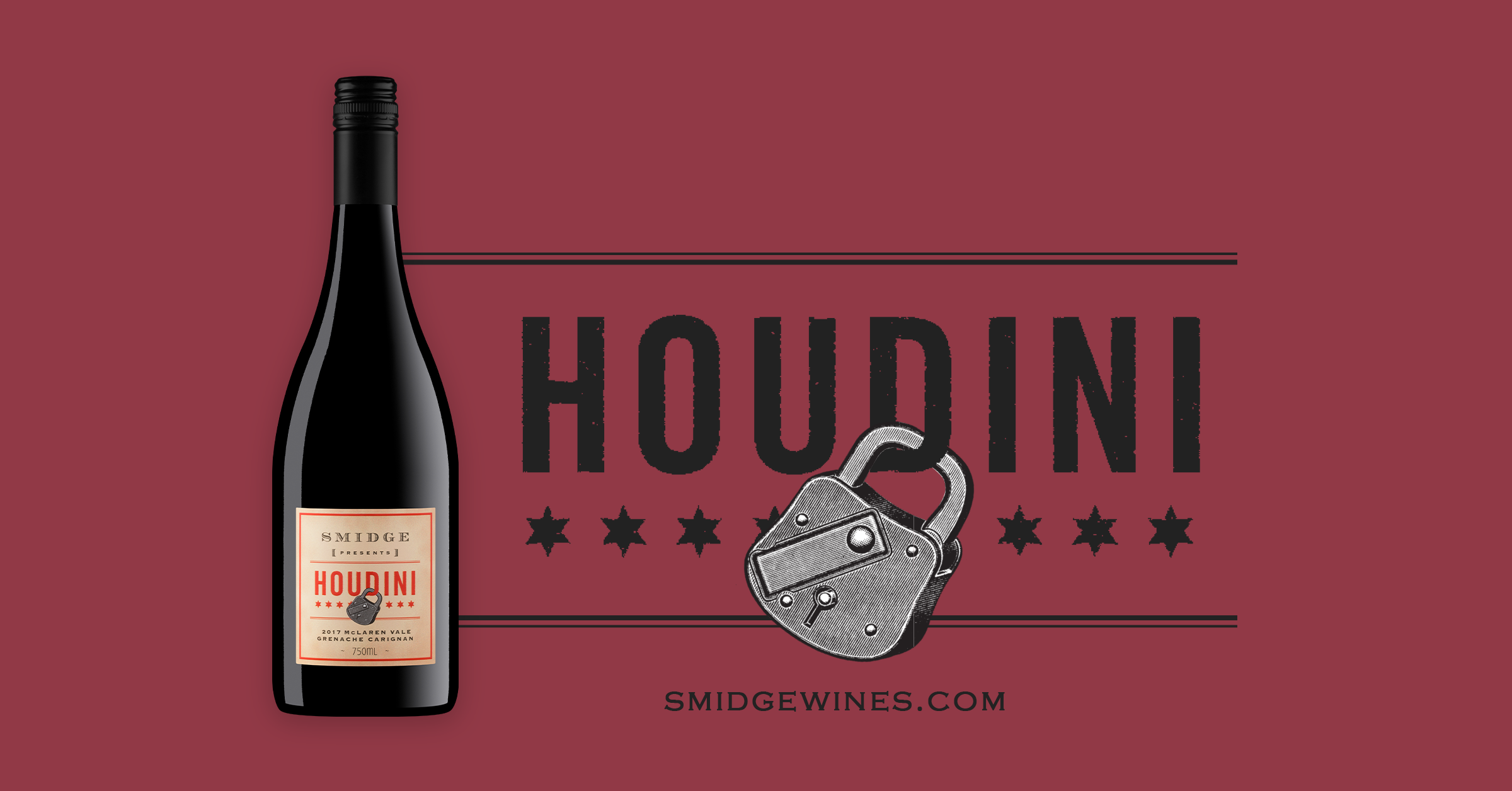 Like many winemakers, I'm captivated by the history of wine almost as much as the taste, which is why I'm excited about our Houdini Grenache Carignan.
Both the Grenache and Carignan fruits have a rich story, some of it lost in the mists of times.
The Phoenicians are said to have grown Carignan fruit as early as 9BC in territory that is now modern Syria, Lebanon and northern Israel. More contemporary evidence suggests it originated in Spain, where it's called Carinena.
The Grenache has Spanish roots, too. Also known as Garnacha Tinta, the grape is said to hail from the province of Aragon in north-eastern Spain.
Its oldest plantings these days however are not in Europe but South Australia and date back to the 1840s. They came from the Royal Botanic Garden in Sydney, which featured James Busby's collection of vines transported in the 1830s from Spain and France.
Both the French and Spanish lost their Grenache vines some 60 years later in a devastating outbreak of phylloxera.
Today, the grape can be found throughout Europe once more. In France, it's grown predominantly in the Cote du Rhone, and you'll find it in Spain's Catalunya, Navarra and Rioja regions. The Italian islands of Sardinia and Sicily, as well as Umbria, are also popular growing areas.
Locally, Grenache features in the Barossa Valley and McLaren Vale, where it thrives in dry conditions that are warm-to-hot. Locally, it's a familiar blend for Shiraz and Tawny and Vintage ports.
Grenache has spicy, peppery, berry fruit characters and is often described as "warm climate Pinot Noir", but it's a fickle variety that doesn't guarantee large yields.
The grape is relatively low in colour, flavour compounds and levels of tannin, all of which diminish further as the yield becomes larger. Conversely, if the yield is small, the sugar and phenolic compound accumulation can become erratic and out of balance.
Two clonal groups of the grape dominate in Australia – the dark-skinned and pink-skinned Grenache.
The pink produces an aromatic wine but with limited structure and flavour, whereas the dark skin produces wines of depth, complexity and structure.
At Smidge, we've made Grenache in small quantities. It began as a trial but in 2017, a cool vintage, we made our first commercial volume. The conditions through that ripening season delivered fruit with subtle flavours that translated into a wine with a lovely perfume, red fruits, spice and subtle savoury notes.
Grenache makes up 72% of our Smidge 2017 Houdini blend with Carignan is the remaining 28%.
Each fruit was picked, fermented with wild yeasts and matured separately. The Grenache matured in older French puncheons (500L) and the Carignan sat in older French barriques (225L) or barrels for 12 months before blending and bottling.
Initially, I wanted to bottle a straight Grenache with its softer red fruits and peppery spice but instead had to commit it all to blend with the more dense Carignan – and that's proven to be a great decision.
The result is a Houdini with an aroma of red fruits, spice, pepper, plums. On the palate, it leaves a sensation of juicy red fruits, savoury notes, and a fine, long structure.
The Houdini McLaren Vale Grenache Carignan was bottled some 12 months ago and will last another seven years, depending on the quality of your wine storage.
It can be drunk on its own or with a range of foods and charcuterie. I love it with lamb shanks, tomato-based pasta, and cheeses.
Wine writer Winsor Dobbin was a little more poetic in his review, saying that once you take a sip, you should close your eyes and dream of being in a beautiful village in the southern Rhone.
It doesn't get better than that!