19 September 2023 |
Team Smidge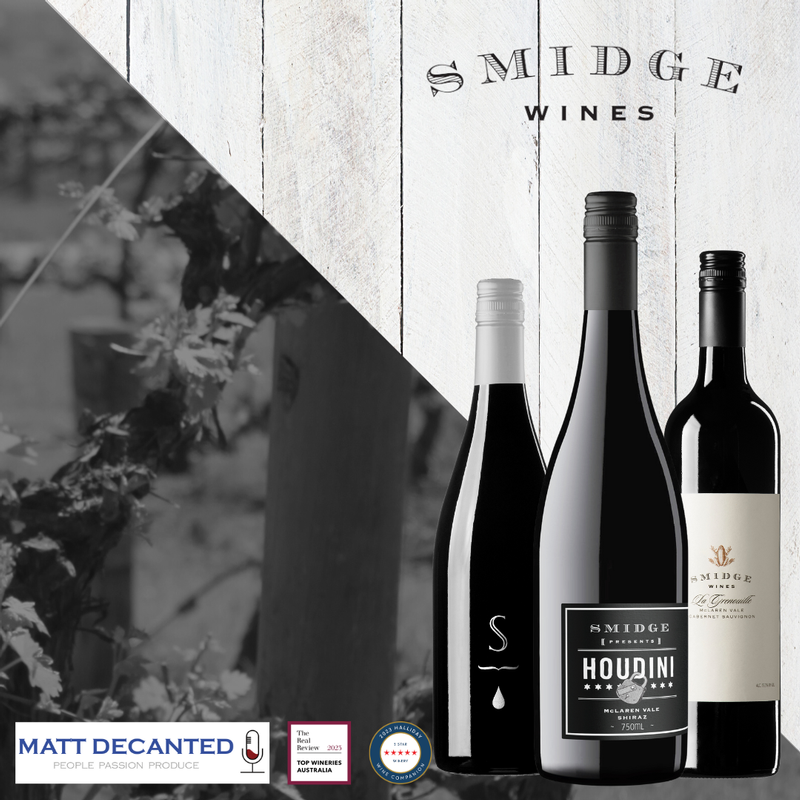 I was recently asked why we bottle our Houdini Shiraz in a Burgundy bottle, this is the first time we've had this question and thought it might be interesting for others.

Unlike the glasses we drink from, or the closure of a bottle, the shape bottle doesn't really impact the taste or development of our wine. Historically, in particular, looking at "old world" wines, the bottle shape was more influenced from where it came from, for example Bordeaux (the tall high shouldered claret shape) or Burgundy (the low shouldered, more curvy shape). Equally, there is no 'Shiraz bottle', although the wines of the Rhone Valley, which is the home of Shiraz (and Grenache) in France, use a Burgundy shaped bottle. This bottle used in Burgundy (Pinot noir, Chardonnay and Aligote) and the Rhone are the same shape, although regularly differ in diameter and height. The rationale for the different shapes is varied, although historically many argued about the size and shape of the bottle and the associated air pocket seen in a bottle when laying on its side resulted in differing contact with and influence on the wine.

Today, it can be argued that the use of the Burgundian bottle for Australian Shiraz can stem from the influence of regions such as the Rhone Valley, where Shiraz is the predominant variety in many subregions. This is the case for Smidge Wines. Equally, some suggest the current use of the Burgundy bottle has been used to demonstrate the move towards a more distinct Australian Shiraz style, and away from Australia's historical and prevalent use of the Bordeaux shape, which is now mainly reserved for Cabernet sauvignon, blends thereof and other Bordelaise varieties.