30 March 2021 | Matt Wenk
The Story of The Gutsy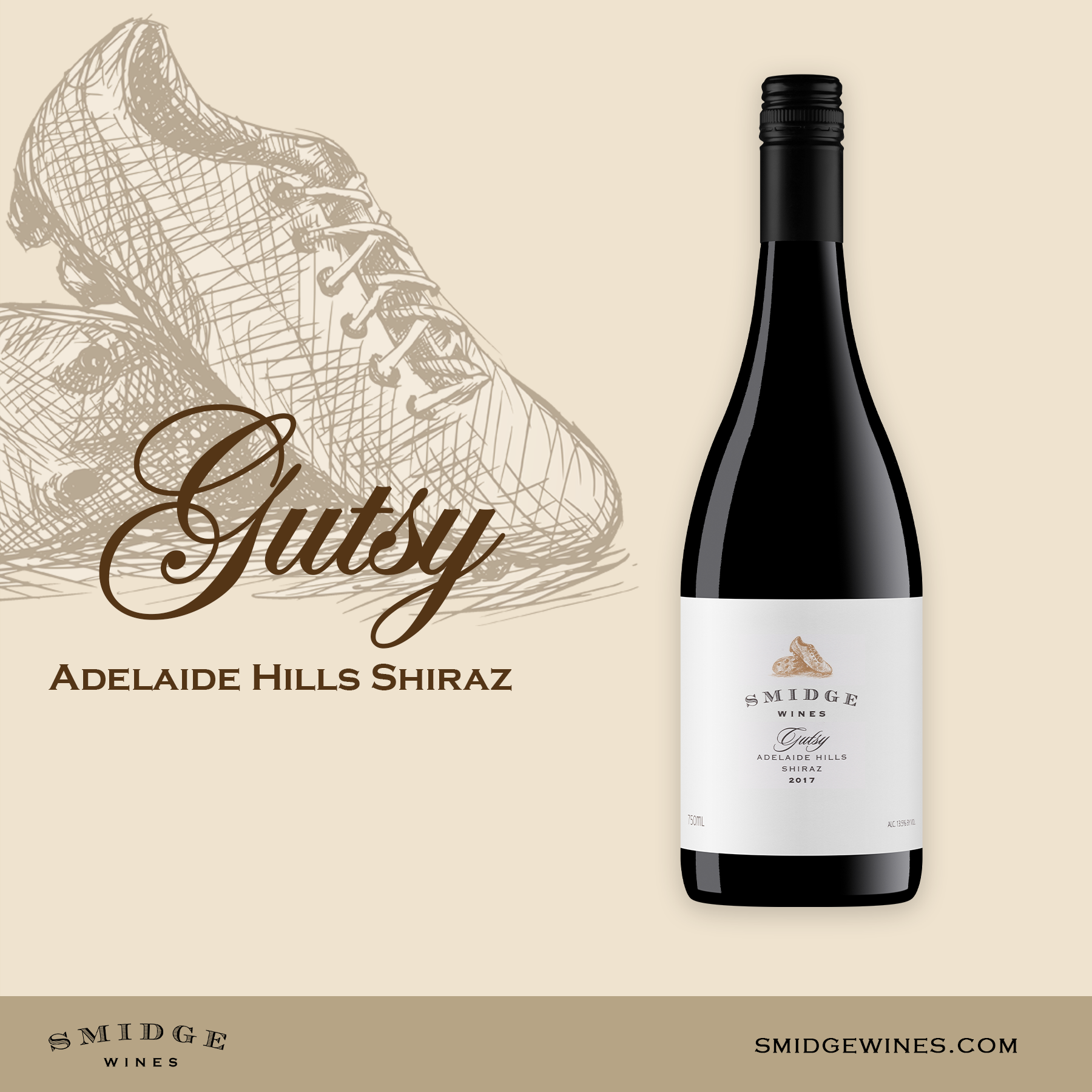 "Surely this is from the Barossa!" a wine lover exclaimed at our cellar door, "a shiraz of this quality is unlikely to be produced anywhere else," he continued matter of factly.
His companion immediately countered "No, no this is definitely a McLaren Vale Shiraz, you can taste it in its bold fruity palate. "
I simply smiled at them both, knowing the true origins of the 2017 Gutsy that they both were currently swishing around inside their mouths.
I wasn't going to tell them that this Shiraz had come from a little Kuitpo Vineyard in the Adelaide hills, not yet at least, I was enjoying this too much.
Often, people find it difficult to believe that an Adelaide Hills Shiraz can live up to the lofty standards set by its cousins in the Barossa Valley and McLaren Vale.
To be fair, it's no small task, the Barossa and McLaren Vale have set the standard in Australian Shiraz and with good reason.
But, that's how the Gutsy got its name.
Named for our young son Oscar, who has spent most of his life being the smallest kid in the class or on the football field. Despite that, he was in the thick of it and more often than not somehow ended up the ball in hand, threading his way throw the forest of bodies. It happened so often that his coach took to calling him "Gutsy."
And so our Adelaide Hills Shiraz has become known as "The Gutsy" because like Oscar, it takes on the "big boys" of South Australian Shiraz and proudly holds its own.
The two wine lovers are still debating where it's from, they're not the usual suspects I see at the cellar door, maybe they're tourists to the region, it doesn't matter…….I'm going to enjoy this.
I slowly turn the bottle around so the label faces them clearly, almost proudly, the movement catches the eye of one and he turns to read the label in full.
"Adelaide Hills," he murmurs, his eyebrows go up and he exhales in astonishment.
The other turns to me, grinning wide, happy to be surprised and enjoying the moment, perhaps almost as much as I am.
"Well done," he says, "well done."