19 August 2020 | Matt Wenk
The story of the Pedra Branca Saperavi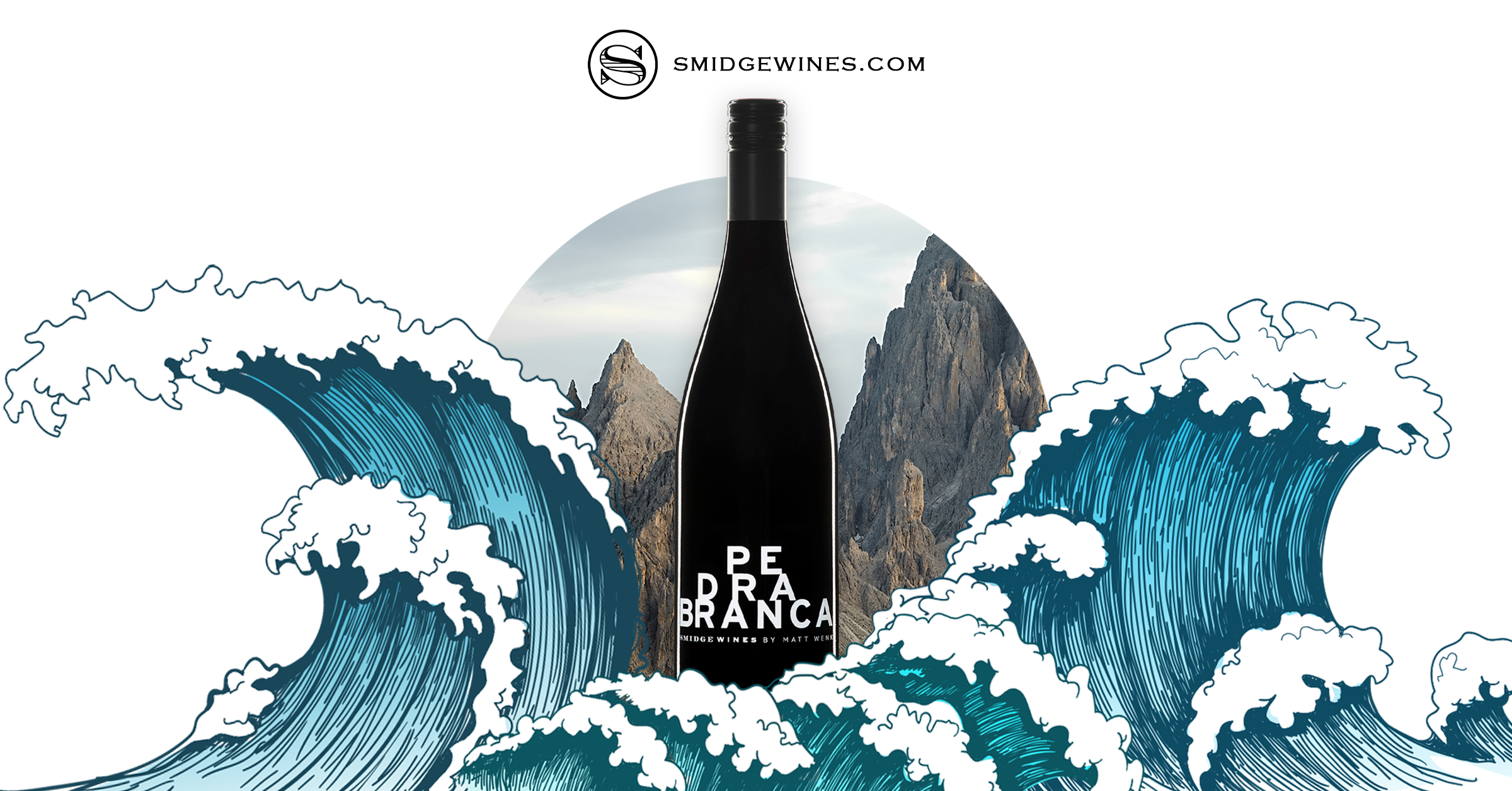 Highlighting the wonderful flavours of varietals that are not well-known in Australia is one of the great pleasures of owning Smidge Wines.
It's an opportunity to offer a rare, even unique experience with Australian wine that complements local favourites such as Shiraz, Merlot and Cabernet Sauvignon.
We have several so-called "alternative varietals" available at the moment, including a Tempranillo, Montepulciano, Grenache and Grenache Carignan.
A Smidge varietal that is making a splash right now is our Pedra Branca Saperavi, which hails from the McLaren Vale.
It won Equal Top Gold last year at the Australian Alternative Varieties Wine Show. And while making wine isn't about gongs and plaudits, it was a great feeling to have this marvellous wine recognised.
In the journal Real Review, Nick Bulter gave it 91 out of 100 and observed its "dense, opaque purple colour", and he wrote of its "earthy aromas of bitumen and rosemary with red-toned red berry fruits".
"It's juicy and fresh on the palate, syrupy raspberry liqueur notes tapering into black olive and dark truffle savouriness," he said. The tannins were "soft and plush – rare in this variety".
Rare is an excellent description of our Pedra Branca Saperavi. The grape originated from Georgia and was planted in many republics of the former Soviet Union. It is unusual because it had red skin and flesh, which gives the wine its rich, dense colour.
During the communist era, it became a favourite grape for semi-sweet and fortified wines because its high acidic levels made it perfect for blending. The fact that it can survive extreme cold before flourishing in spring and warm summers made it ideal for the old Soviet Union.
But the Saperavi grape also thrives in the warm days and mild nights of the McLaren Vale, where it has been growing for a decade.
For those of you who like pairing their wine with food, I've found it delicious with game and other rich, meaty dishes. With its fulsome flavour and deep, intense red colour, it's ideal winter-time drinking.
If you'd like to experience this wonderful McLaren Vale varietal, with its history steeped in the traditional winemaking of Georgia and its popularity founded inside the collapsed Soviet Union, you'll need to move quite quickly.
As the grape is still rare, The Pedra Branca Saperavi 2018 is a limited release with only 31 dozen made.
It's a rich taste of history and perfect for chilly months as well as a sumptuous summer treat. I hope you enjoy it.