6 August 2020 | Matt Wenk
The story of the very rare Pedra Branca Tempranillo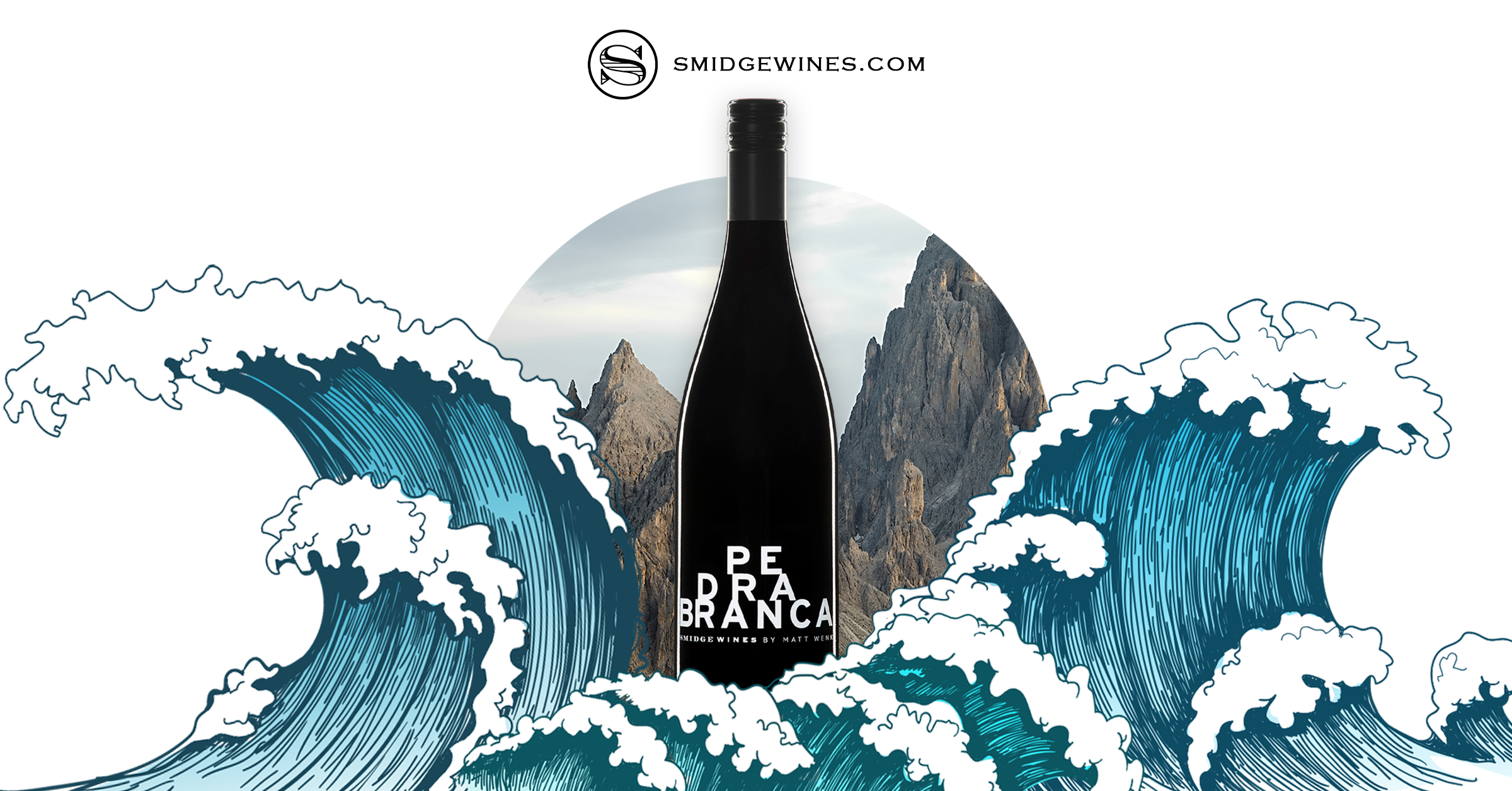 Known as the "noble grape", the Tempranillo is a fruit of Spanish origin and one of several exciting alternative varietals that help make our range so unique at Smidge Wines.
The Spanish call it Temprana, meaning "early", because it ripens on the vine faster than other red fruit.
It's the most common grape used to make, Rioja, and there are an estimated 500-plus clones of Tempranillo fruit across Spain and Portugal, which is why Spaniards believe it to be noble.
For years I've been keen to make a Tempranillo because my grandmother was Spanish, and I'm very proud of my heritage.
This Tempranillo fruit was taken from a small vineyard in the Adelaide Hills in 2016, a year that enjoyed perfect growing conditions. I tasted the grape on the vine, and it was fantastic. I knew it would be perfect for our premium Pedra Branca range.
Fortunately, my instinct proved to be reliable as the Pedra Branca Tempranillo received 96 points from 100 in the James Halliday Wine Companion.
In Europe, Tempranillo is often blended with Grenache and Carignan because of its relatively neutral profile and exhibits flavours of strawberries and plum. Some winemakers like to age it oak because it will soak in the flavour of the barrique.
With its heritage on the Iberian Peninsula and, possibly, first grown by the occupying Phoenicians, it thrives in heat and drought – perfect for the harsh conditions that Australia often experiences.
The fruit ripens quickly, so it's usually ready to pick before the searing heat of January arrives. That's a key reason why it has been gaining in popularity with growers for the past 20 years and can now be found in the Adelaide Hills, McLaren Vale and Margaret River.
The vines for our Pedra Branca Tempranillo are 14 years old and trellised on a north-easterly slope of the red loam in Verdun, a hamlet in the central Adelaide Hills.
The fruit for this wine as handpicked and de-stemmed. After 16 days on the skins, we combined the free-run and pressings.
I matured it for ten months in tight-grained French barriques, and it went through malolactic fermentation with no additions. After being cleanly racked and blended, the Tempranillo was bottled unfiltered and left for another year.
This process ensured we maintained the Spanish tradition of producing a deep red wine with complex aromas. Indeed, our Tempranillo has a rich, red core with a magenta rim. The nose is complex with aromas of raspberries, plums, fresh charcuterie, spice and subtle herbs.
I have to confess that my palate explodes with vibrant red fruits and its fresh, mouth-watering acidity followed up with subtle charcuterie, cedary spice and fine tannins.
If you're keen to pair our Tempranillo with food, then I recommend traditional Spanish fare, including paella and a range of tapas, including spicy meats and goat cheese.
The Pedra Branca Tempranillo is a rare opportunity to experience the combination of Spanish history and local winemaking. At Smidge, we've kept our release to 75 dozen, and there are just a few cases left.
And unfortunately, the vines have been pulled out now, so there's only a limited opportunity now to enjoy this unique Australian Tempranillo.
It's ready to drink now, or you can store it in a good cellar for another ten years.