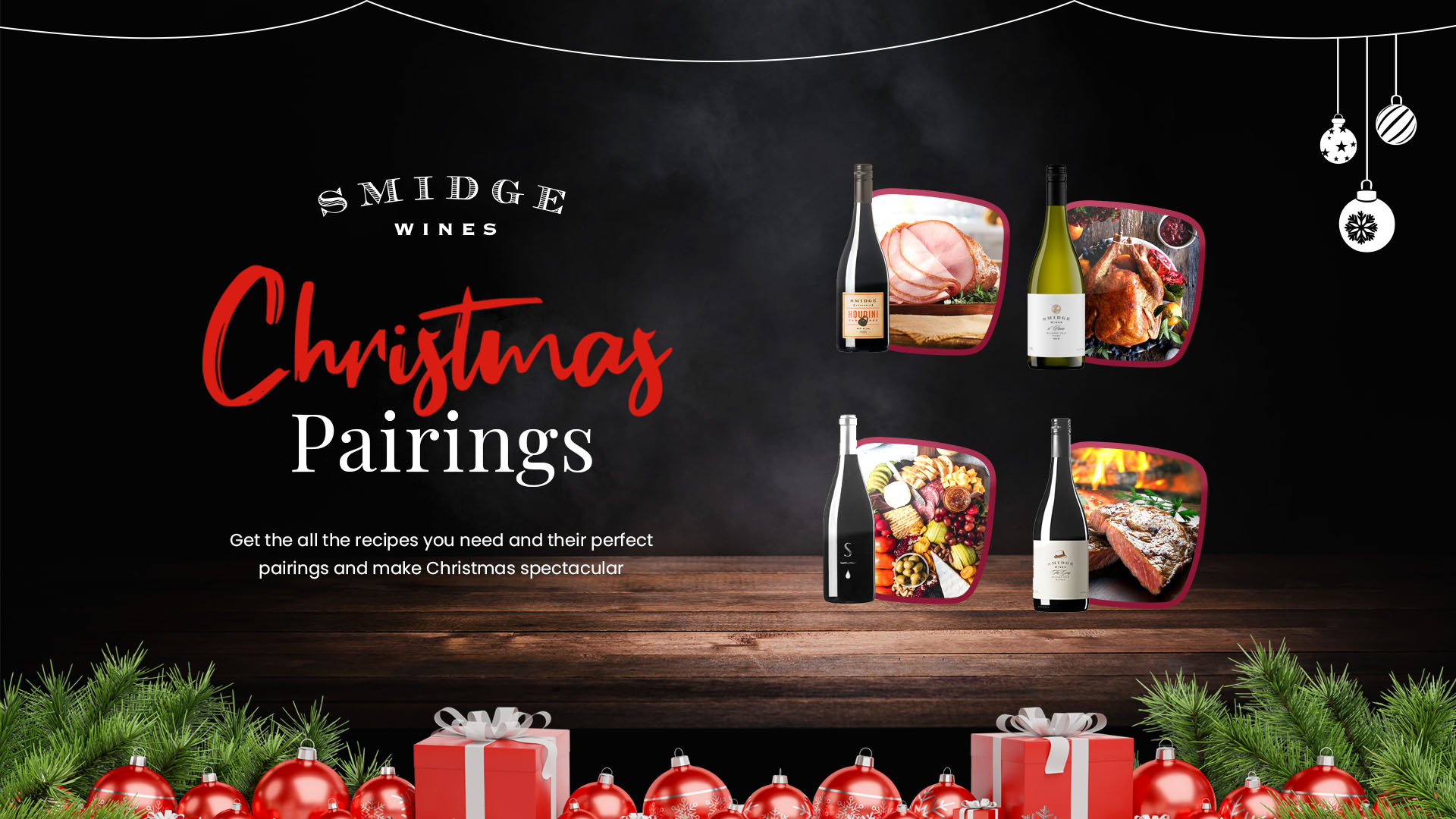 Welcome to Smidge Wines 12 Pairings of Christmas
Christmas is such a wonderful time for family, friends and of course food; and with great food, great wine should always be found.
Smidge Wines 12 Pairings of Christmas is our way to share the love this Christmas and help everyone who's part of the Smidge community (or wants to be), with creating a truly special Christmas experience.
By providing your email address and name below, you'll gain access to our 12 pairings recipes as we release them and with every recipe, a QR code that will link you to the perfect wine for each dish.
From all of us at Smidge Wines, we wish you a merry and delicious Christmas and holiday period, eat well and drink responsibly.