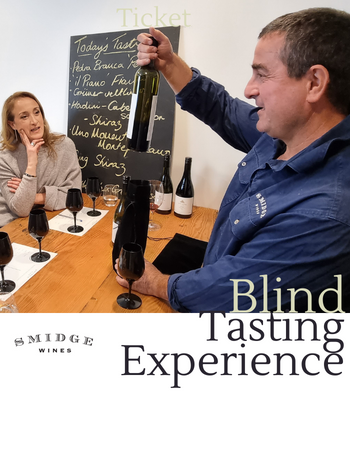 Blind Tasting Experience Ticket
Be amongst the first to join in for some fun at our cellar door and try our Blind Tasting Challenge. Tasting out of black glasses you'll be down a sense and rely only on your nose and palate to determine vintage, variety, region and label. Bookings are essential, with a maximum group size of 4.
Each challenger will be given two wines, in two glasses and their answers (often your first guess is your best!).
Click on the link inside the ticket to book your experience