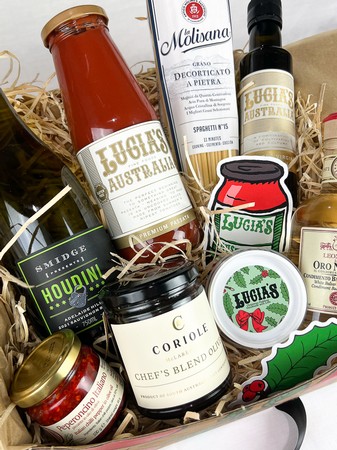 LUCIA'S GIFT BOX

Give someone you love the perfect gift! Even better, we'll pack & ship direct to them with a personal note from you!
1 x Houdini Adelaide Hills Sauvignon Blanc
1 x Leonardi Oro Nobile white balsamic 250ml
1 x Lucia's Passata
1 x La Molisana spaghetti
1 x Lucia's Small xmas pudding
1 x Coriole Chef's blend olives 250g
1 x Lucia's Olive Oil 250ml
1 x Peperoncino Italiano chilli
1 x Lucia's Magnet
1 x Gift Box
1 x Shipping Australia wide
Check out Matt's tasting note for the Sauvignon blanc below!