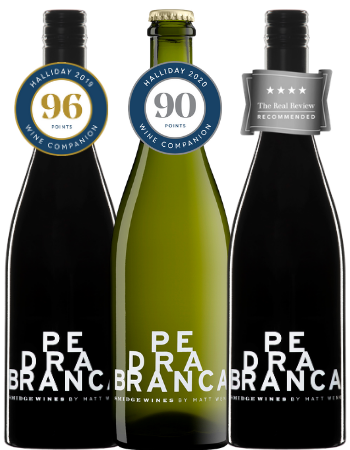 Forces of Nature 3 Pack
The Pedra Branca series is named after the forces of nature that can combine to create things of astonishing beauty ad power. Each wine in the series reflects the perfect blend of natural conditions combined with masterly wine making to create something truly special.
The Pedra Branca Forces of Nature 3 pack includes two alternative varietal reds and the unusual 'pet nat' or petillant naturel, a delightfully refreshing, natural bubbly.
Pedra Branca McLaren Vale Saperavi 2018 – Gold - 96 points
Pedra Branca Adelaide Hills Pet Nat 2018 - Silver - 90 Points
Pedra Branca Grenache 2018 - A new release